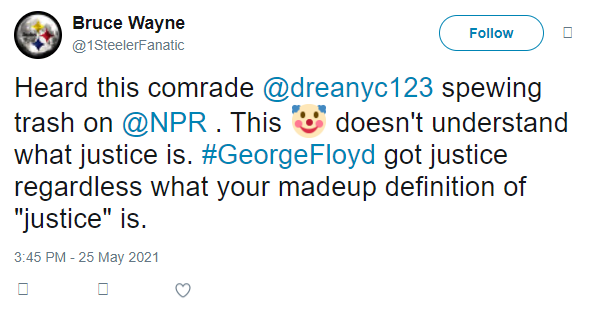 In October 2021, anti-fascist researcher @WhiteRoseAFA posted a thread identifying the anonymous Twitter account @1SteelerFanatic as Seattle Police Officer Andrei Constantin.
The thread, reported on by local news outlets South Seattle Emerald and The Seattle Times, contained countless screenshots of offensive tweets made on his account, including posts where he called the death of George Floyd "justice", celebrated police violence, and cheered on violence against protesters and other community members. Another tweet asked "Do you have the go fund me for #FreeDawitkelete?", referencing a man who struck two protesters with his car during the 2020 uprising, leaving one dead.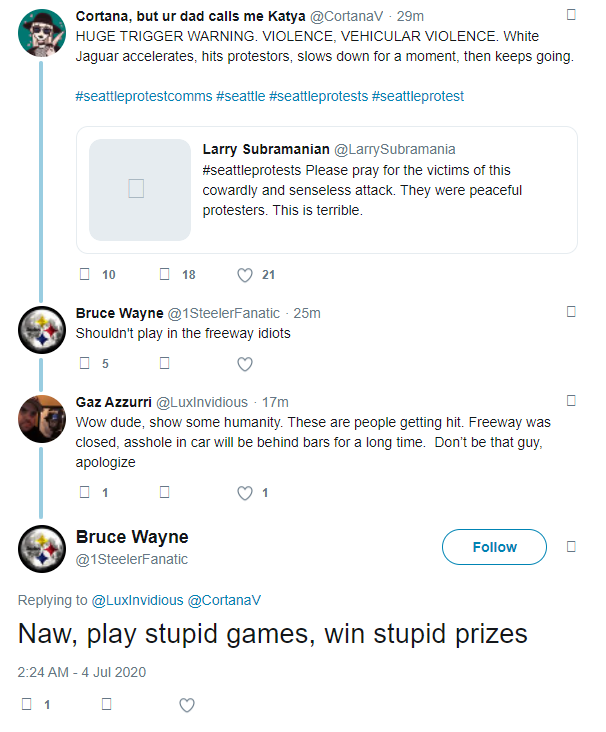 @1SteelerFanatic's identity was confirmed both by @WhiteRoseAFA and The South Seattle Emerald through multiple data points, including a phone number posted by the account, an Intellius report linking the phone number to a Facebook account tagged on his brother's account as "Andrei Constantin", and a previous account handle of @1SteelerFanatic — @AndreiSurrender — which references his previous employment at the Surrender Nightclub in Las Vegas.
The account was suddenly deactivated less than an hour after the thread identifying him was posted, though the account's posts remain available for browsing and download at the Internet Archive. The Seattle Police Department (SPD) later announced that a complaint about the account had been forwarded to the Office of Police Accountability (OPA) for investigation.
Constantin, who has been working out of the SouthWest Precinct since 2016, is no stranger to OPA investigations. The website spd.watch, which provides public data on SPD officers, shows that Constantin has been named in 10 OPA investigations so far and has been named in at least one case per year since he started on the force.
In one case from 2017, he conducted a Terry Stop, holding a family at gunpoint because the vehicle was similar to a car which had been stolen in the area. The problem? The family was driving a red Honda Accord, while the stolen car was a gray Accord with a different license plate number.
More recently, he received an eight-day suspension for shattering the driver-side window of a car after the occupants refused to roll down their windows as he approached the car. The disciplinary report noted that other officers recalled Constantin bragging about breaking the window.
While Constantin's behavior is incredibly concerning, it is hardly an anomaly in SPD's far-right internal culture.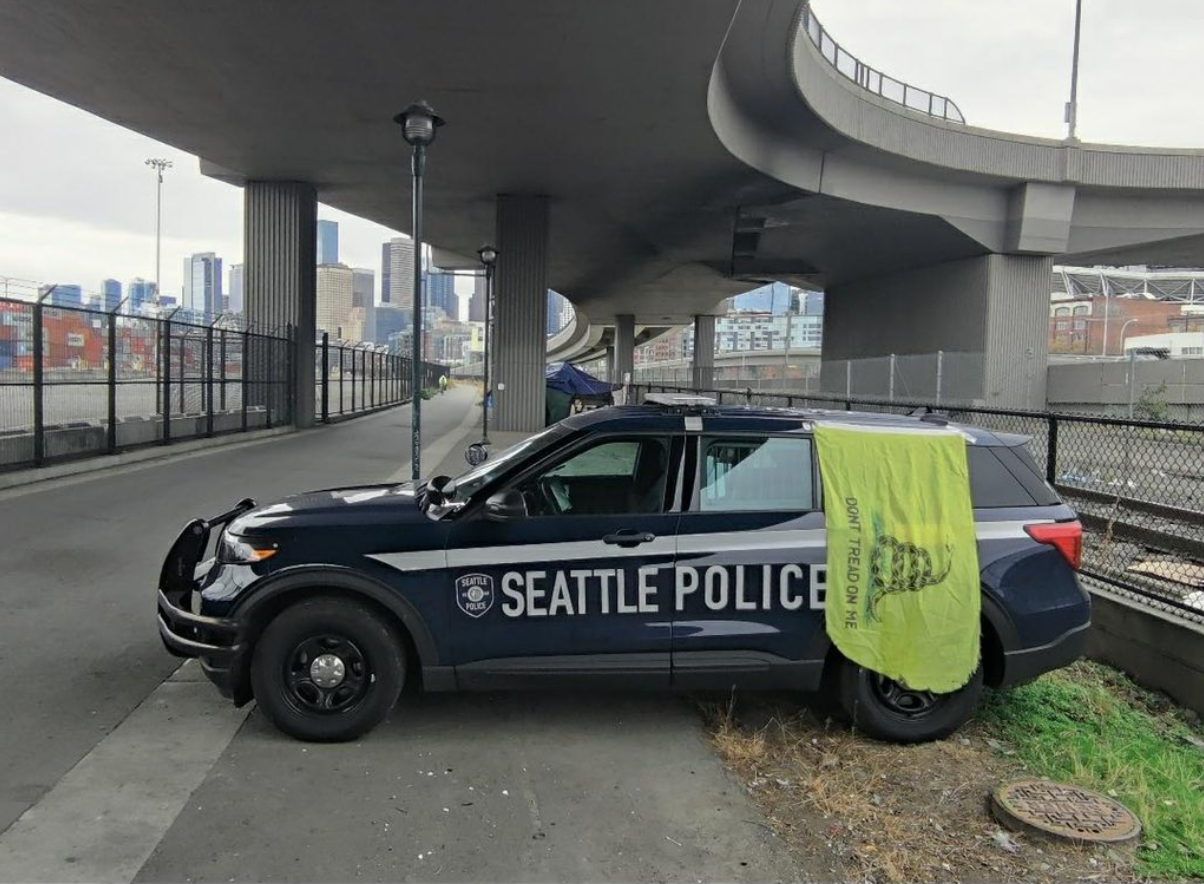 In just the past two years, SPD had the most officers present at the January 6 attack, had widespread violations of the mask mandate, told people at an LGBTQ bar being harassed by bigots that they need to "work on respecting" said bigots, and was seen with Gadsden flags hanging from their vehicles. Another officer Duane Goodman was investigated by the Secret Service and fired after he made social media posts appearing to endorse violence against Hillary Clinton and Barack Obama. The Seattle Police Officer's Guild (SPOG) president Mike Solan, who regularly appears on Fox and Friends and who followed Constantin's account, came under fire after suggesting that Black Lives Matter activists and other left-leaning activists were partially responsible for January 6.
These are not isolated incidents that can be addressed by punishing individual officers, but rather symptoms of an institution that sustains and incubates this violent right-wing culture.
To quote SPOG, "feel safer yet?"